2021 was an eventful year for Van Dik Hout. A year in which they received De Gouden Harp but also had to say goodbye to band member and drummer Oscar Kraal. The death of Oscar is the inspiration for the most recent single 'Op De Waves Dansen Wij'. A song about fate and life. Where people look back with love, new paths are also taken. For example, Van Dik Hout traveled to Berlin to record this new single with producer Niels Zuiderhoek and to write a new musical chapter. Because where Van Dik Hout is proud of the musical past, they mainly keep looking ahead!
Support: KAFKA is an Amsterdam band that makes innovative, alternative (pop) music. The band consists of two opposing musicians. Together, Dafne Holtland and Frank van Kasteren form a musical marriage of contradictions. Cheerful and thoughtful. One moment, bombastically melodic, then layered, quiet, and modest. Exciting in a Kafka-esque way, followed by the harmonic conclusions you were hoping for. With a lazy, raw undertone – rhymthic, digging, and exciting.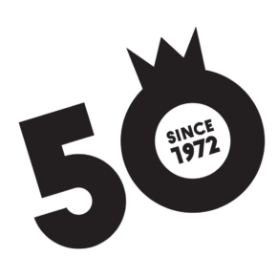 PAARD50 // 21 – 30 October
PAARD celebrates it's 50th birthday in 2022 and we will honor that with a spectacular party week in October: PAARD50. From October 21, till October 30 – during PAARD50 – we will celebrate PAARD of the past, PAARD of the future and especially PAARD NOW.
More acts, program and information will follow! Read more at www.paard.nl/en/paard-50.