Did someone say karaoke? Holland's biggest and craziest karaoke show, Tante Joke Karaoke Band, continues their successful tour in PAARD. You sing, we play!
Come through with those sing-a-long records, loving gliders and rough rock songs. Register with our hot desk boys, climb the stage through our glamorous glitter door and show the world why you are bigger than Freddy Mercury and Bieber! A crazy night full of hits from before your birthday until now, in which you are the lead singer of your own band.
⭐MAKE YOUR MOVE⭐
Close groups of friends are rewarded. We have a very nicely priced group ticket on offer for you: 4 people for 40 quid. So what are you waiting for? Collect those homies of yours!
Claim eternal glory and loads of groupies: the karaoke world is yours! An evening full of fun and beer with your favorite Aunt: it's simple!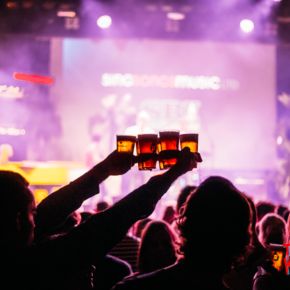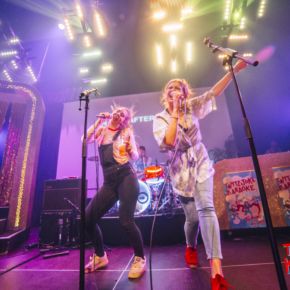 Safe concert visit in PAARD
We want to continue as much as possible of the current program in an adapted manner. We do this in the safest way possible and within government regulations. We hope that everyone will continue to do their very best with us to comply with the measures within and outside PAARD. For more information click here.