In 2015, the band released their debut EP "Cold Treats," whose title track has amassed more than 1.5 million streams on Spotify and helped them gain worldwide attention. Followed by the "Three Words" EP in 2017 featuring two very sonically varied singles "Strange Mind" and "Wind In The Willows", they are now ready to share their debut album.
The success of both EPs is reflected in the support of fans in the UK and Europe and the increase in the band's audience in both areas. Headlining their own UK and Dutch club shows, as well as supporting The Wailers, La Pegatina, Will and the People, Tankus the Henge and most recently the mighty Chainska Brassika on their 2 week UK tour. On top of these opportunities, the band had a summer schedule full of 40 UK and European festival dates, including Glastonbury, Boomtown Fair, Oerol and Black Forest On Fire experiencing a connection with both old and new listeners.
In store for Bare Jams in 2021 is a continuation of their jubilant live performances in the UK and the rest of Europe, first underway after the release of their debut studio album 'This' n 'That' in 2020.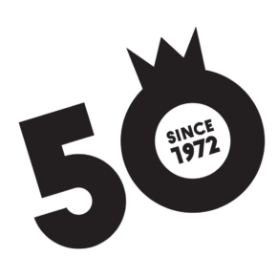 PAARD50 // 21 – 30 October
PAARD celebrates it's 50th birthday in 2022 and we will honor that with a spectacular party week in October: PAARD50. From October 21, till October 30 – during PAARD50 – we will celebrate PAARD of the past, PAARD of the future and especially PAARD NOW.
More acts, program and information will follow! Read more at www.paard.nl/en/paard-50.