Néomí is the nickname for folk-pop singer-songwriter Neomi Speelman. Inspired by artists such as Bon Iver, Ben Howard, Bob Dylan, Phoebe Bridgers, The Paper Kites and Novo Amor, she writes authentic and heartfelt stories supported by dreamy soundscapes. "Writing my songs is like keeping a journal. Everything I sing is sincere and I hope people hear the honesty."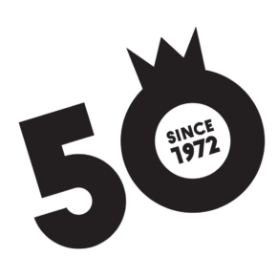 PAARD50 // 21 – 30 October
PAARD celebrates it's 50th birthday in 2022 and we will honor that with a spectacular party week in October: PAARD50. From October 21, till October 30 – during PAARD50 – we will celebrate PAARD of the past, PAARD of the future and especially PAARD NOW.
More acts, program and information will follow! Read more at www.paard.nl/en/paard-50.