Last year WIES toured the country as 3VOOR12 and OOR Talent with the itinerant music festival Popronde and Roxeanne Hazes invited them to join them on tour. With this, the band built up a decent live reputation, which earned them third place on the 3FM Live List. The band also finished third in the annual De Volkskrant Talentenverkiezing and the band is one of the 12 of 3VOOR12 of 2020. In January WIES released it's second single 'Radiostilte' and the band played at Noorderslag. WIES was awarded the 3FM Talent Award during their show.
In January 2021 WIES released the single 'Barman'; an ode to the empty bars and bar staff sitting at home because of COVID-19. With this they achieved the playlist of Radio 2 and 3FM, and for the first-time foreign success with a place on the playlist at Radio 2 BE. 'Barman' was in the hit list De Verrukelijke 15 of Radio 2 for ten weeks.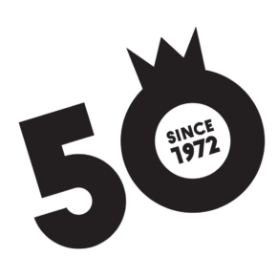 PAARD50 // 21 – 30 October
PAARD celebrates it's 50th birthday in 2022 and we will honor that with a spectacular party week in October: PAARD50. From October 21, till October 30 – during PAARD50 – we will celebrate PAARD of the past, PAARD of the future and especially PAARD NOW.
More acts, program and information will follow! Read more at www.paard.nl/en/paard-50.