Line up:
BenzoKarim (Host)
Teddy Tops
Dina Bousbaa is a 26-year-old Moroccan Dutchman and Dutch Moroccan who stands in front of the audience to teach the Netherlands the underexposed stories of her ancestors, who have left a warm home for a new home as guest workers. Among other things, she was a finalist of the El Hizjra literature prize. Furthermore, Dina is a doctor in the making and she is concerned with justice within diversity and inclusion.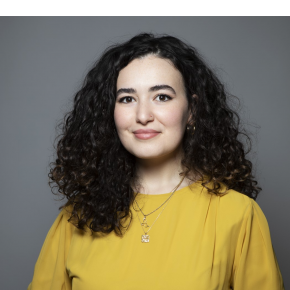 Melissa Knollenburg is a playwright, director, essayist and poet. Her work often deals with queerness, intergenerational stories and the memories of a body. This autumn her collection Klamme Hands and Shared Ground will be published with essays and poems about growing up in the Netherlands as an Indo-Dutch queer woman. She did an internship with, among others, Judith Herzberg and in recent years has worked with Ola Mafaalani and Sheralynn Adriaansz on performances about feminine power, being bicultural and sisterhood.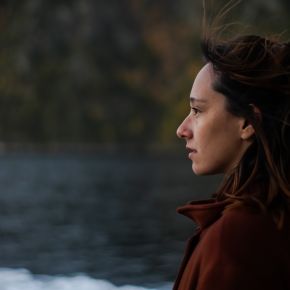 Lev Avitan is a qualified street philosopher. He pours his thinking, formed in the Vogelaarwijken of Arnhem and the university benches of the Radboud, into poetry and recites it in the form of the spoken word. He previously shared his work at festivals such as Lowlands and Down the Rabbit Hole. Lev is currently working as a theater maker and director, where he will bring two of his reflections on society to the big stage next year.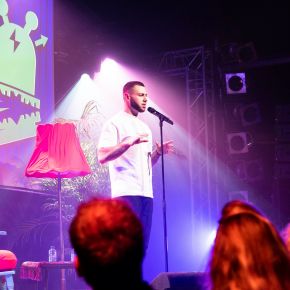 Jörgen Gario aka UNOM is part of the first "Poetry Circle Nowhere" a nationwide writing and performance art company, of which he is now a workshop teacher. On stage he weaves music and poetry into a raw form of expression brimming with positivity. He has performed just about everywhere in the Netherlands. Internationally he traveled for poetry and music to India, Tanzania, South Africa, Germany, Italy, England, Sweden, Latvia, Hungary, Cyprus, Ukraine and Belgium. Since May 2019 you can read three of his poems in the anthology 'Hardop – Spoken Word in Nederland' published by Atlas contact. Since September 2022, one of his poems has been included in the anthology 'The first anthology of Dutch poetry 101 poems from the Kingdom from 1945 to now' published by Querido.