LINE UP:
Jarreau Vandal
International renowned talent Jarreau Vandal is a familiar face to Soulection's loyal followers. What many people don't know, is that the multi-instrumental, beatsmith, producer and vocalist Jarreau has his roots in Maastricht. By the age of 16 he was already producing songs and more than a decade later he has achieved a cultfollowing in Europe, Asia and North America. His fourteen track mixtape Anthology connects the listener deeply with Jarreau and in a personal way. Through a vulnerable attitude and look into the life and past of the soul singer, you are carried away in an oasis of emotions and dreamy soul.
Gaidaa
The Dutch-Sudanese singer-songwriter Gaidaa opens the gates to the purest form of soul and R&B wrapped in a jacket of acoustic instruments. With her stunning voice and raw vulnerable lyrics she creates a wave of dreamy and soul touching soul. In 2020 she released her debut EP 'Overture'. "An Overture is the beginning piece of an opera," she says. "It's the introduction to something more substantial. The word has popped up in my life for years and years. It was the perfect title." Said Gaidaa.
Latanya Alberto
The Amsterdam singer-songwriter Latanya Alberto makes poetic neo-soul music. Latanya's her music deals with social topics such as injustice, feminism and cultural prowess while remaining mellow and melodic. Everything about Latanya is streamlined. She is not just a musician, but she is an all-in artist experience.
Joya Mooi
Joya is an unstoppable force who combines her soulful music with mysterious sonic stories with soft melodies and powerful lyrics. The singer has created her own hybrid of trappy R&B and dream pop. With roots in the Netherlands and South Africa, she is committed to sharing her honest view of the world, in order to contribute to a more just future.
Tim Wes
Tim once broke through as a young saxophonist and made melodic jazz songs. In 2020 he released his second album 'Pink Dolls Blue Trucks' in which he experiments with soul sounds and touches of electronic elements. In 2013, he scored a viral hit with his own interpretation of Daft Punk's 'Get Lucky'.
JAEL
The Hague producer, DJ, multi-instrumentalist and singer-songwriter JAEL released his album 'Half As Much' last year. The theme of love is woven through all eleven songs on the record. JAEL describes the way he made the album as working from right to left. The unparalleled layering of the album grabs your attention immediately. The record is also full of collaborations with artists such as Latanya Alberto, Jayla Darden and Alex Isley.
This concert is a collaboration with ProJazz.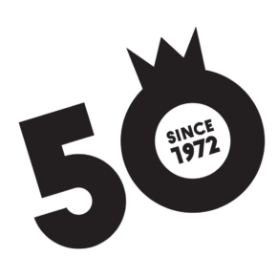 PAARD50 // 21 – 30 October
PAARD celebrates it's 50th birthday in 2022 and we will honor that with a spectacular party week in October: PAARD50. From October 21, till October 30 – during PAARD50 – we will celebrate PAARD of the past, PAARD of the future and especially PAARD NOW.
More acts, program and information will follow! Read more at www.paard.nl/en/paard-50.