They released their debut record "Out of Body" in  2013 to great reviews in the synth, metal, and EDM communities alike.  They quickly followed up with the EP "Into the Abyss" four months later to which had a darker vibe and exploded their ability to write orchestral score pieces.
The album Driven to Madness is brand new and is another proof of the timeless sound of the band.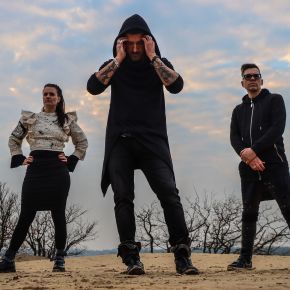 SUPPORT: Darker
Darker is an electronic trio from Tilburg and The Hague. At the start of the pandemic, the group brought out their keyboards, synth guitars and drum computers and locked themselves in their home studio. They experimented with dark melodies and lyrics about love, hope and fear. Darker's music is a hopeful soundtrack perfect for a post-apocalyptic sci-fi adventure heavily inspired by post-punk, dystopian soundscapes and darkwave.