Avishai Cohen QuartetWhat were you doing at the age of 10? Avishai Cohen started playing his first solos and toured the world with maestros such as Zubin Mehta, Kurt Masur and Kent Nagano. Eventually he was offered a full scholarship at Berklee College of Music in Boston. His savant reputation was cemented internationally once he became a finalist in the prestigious Thelonious Monk Jazz Trumpet Competition. But he really (really, really) earned his chops on the fertile and sacred grounds of club Smalls in New York's West Village.Gard Nilssen's Supersonic OrchestraThe cream of the avant-garde and free jazz crop, Gard Nilssen is coming to The Hague for an exclusive show with a 19(!?) piece orchestra. Individually, his fearless, free-spirited,  progressive, energetic and looooong compositions are known to transport those in attendance to otherworldly dimensions. This is exactly why he's raking in the awards and many consider him as one of the best drummers of his generation. Now imagine that, but with 19 other supersonic musicians next to him… Tumi Mogorosi presents Group Theory: Black MusicWhether it's jazz or gospel, improv or classical music. South African drummer Tumi Mogorosi plays it all in his (very deep) pocket. No wonder he's Shabaka Hutching's and Kamasi Washington's rhythmic weapon of choice. And when you have Kamasi and Shabaka as fans, who are we to stay behind!? Make sure to give Tumi a warm welcome when he sets foot on Dutch soil for the very first time. Tumi will make sure to make it a memorable first visit, by bringing his latest project along with him: Group Theory: Black Music.Ben Wendel x Shai Maestro x Michael MayoWhat would Mondriaan Jazz Festival be without a specially curated super group? This year's dream team consists of American saxophonist Ben Wendel, vocalist and improv star Michael Mayo and renowned Israeli pianist Shai Maestro. With global consciousness as guiding theme, this newborn trio will present completely fresh compositions and improvisations, building on and reacting to eachother's strengths. Most performed tracks are exclusively made for Mondriaan Jazz Festival… yes, we feel honored. 
Chelsea Carmichael Group
London based saxophonist, composer and arranger Chelsea Carmichael is an understated innovator and educator, quietly adding her own contribution to the iteration of jazz. She's a warm and hypnotic player, who brings subtle and considered improvisation to everything she does. "I'm trying to serve the music in two senses. In real time, on the bandstand, by asking 'what does the music require, what can I bring? 'But also in terms of how to move music forward. The nature of jazz is that it always moves forward and always changes. I'll be trying to move the music forward for the rest of my life."
Fieh
The Norwegian 7-piece band Fieh is ready to unleash the follow-up to their 2019 debut album, Cold Water Burning Skin. The band continues in the same vein, although simultaneously broadening their spectrum. Still centered around the groove, Fieh's new music includes the funk bangers that initially introduced the band, but also more experimental and orchestral songs. Citing The Roots, Joni Mitchell, Erykah Badu, The Beatles and Solange as inspirations should give a hint as to what Fieh sounds like. Brimming with creativity and supported by a funky backbone, it's still the songs that are the foundation. The lyrics revolve around mundane themes of everyday life, incidents, people and love – real stories from real life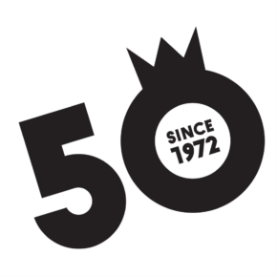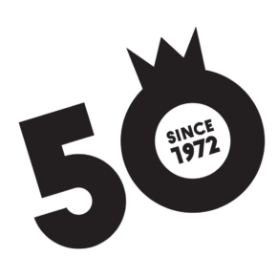 PAARD50 // 21 – 30 October
PAARD celebrates it's 50th birthday in 2022 and we will honor that with a spectacular party week in October: PAARD50. From October 21, till October 30 – during PAARD50 – we will celebrate PAARD of the past, PAARD of the future and especially PAARD NOW.
More acts, program and information will follow! Read more at www.paard.nl/en/paard-50.